2021 Jeep Wrangler 4xe In Whitehorse, YT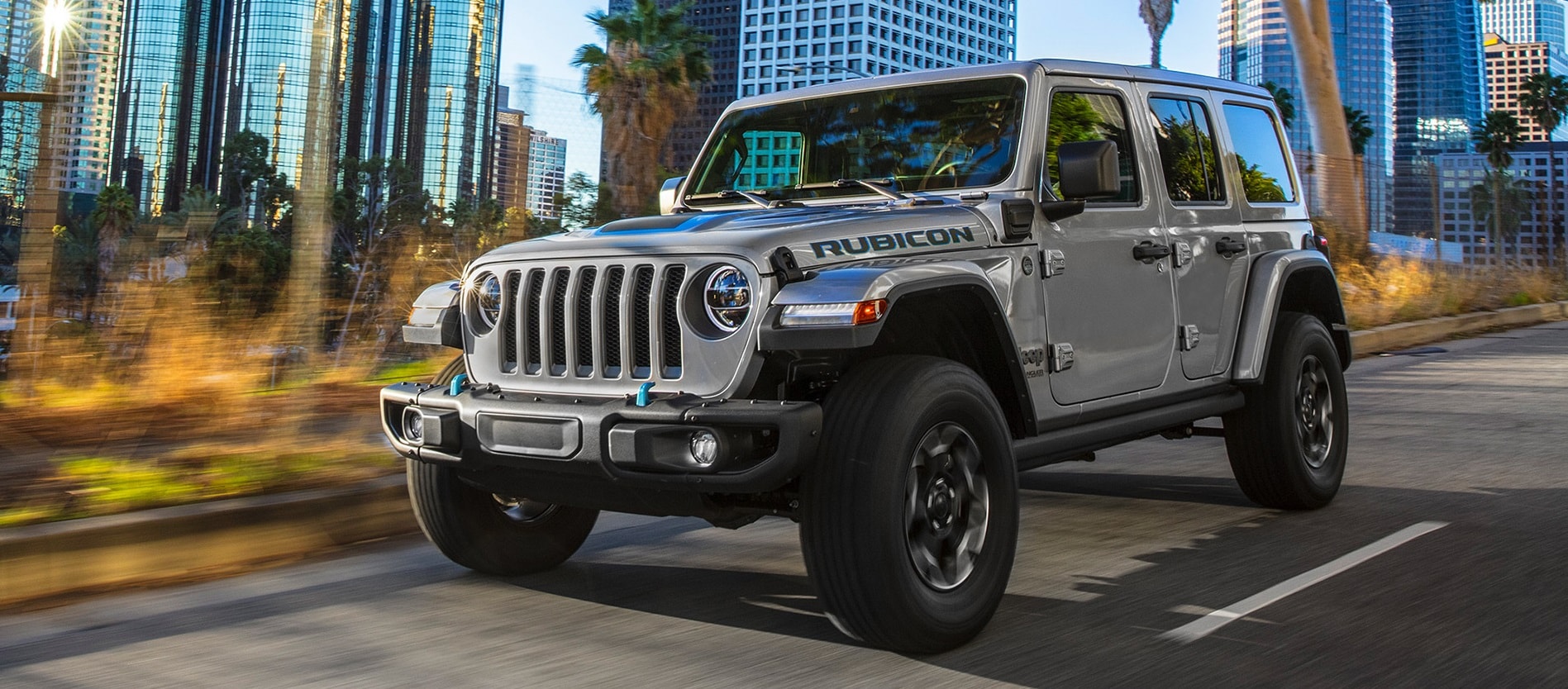 2021 Jeep Wrangler 4xe
Stay in control of your off-road ego and environment. The innovative technology advancements make the Wrangler 4xe Eco-friendly without sacrificing the Jeep® Brand's adventurous character.
With the electric plug-in addition, Jeep 4xe engineers turn up the charm on the broad capabilities and open-air freedom of the Jeep Brand, complementing it with the hybrid revolution. So go Build & Price your new Jeep the way you like.
How Far Can I GO
The Wrangler 4xe is equipped with a 2.0-litre Turbo Plug-In Hybrid Electric Vehicle (PHEV) engine and a 17-kWh lithium-ion battery pack to optimize capabilities. Zero-emission, an all-electric range of up to 34 km and a total range of up to 595 km, you can launch into the outdoors and smoke it on the road. Contact us for more details about the additional features and endless possibilities of your new 4xe Wrangler.
Unlimited roaming, the Jeep Wrangler 4xe is a plug-in hybrid electric SUV that combines a robust electric motor with a gas engine, allowing you to drive even when the Wrangler 4xe is not charged. To top it off, the unlimited 4xe Rubicon can effortlessly take on challenges with a 4:1 low-range gear ratio backed by the Rock-Trac 4x4 system with Tru-Lok electric front and rear axle locks.
2021 Jeep Wrangler 4xe Interior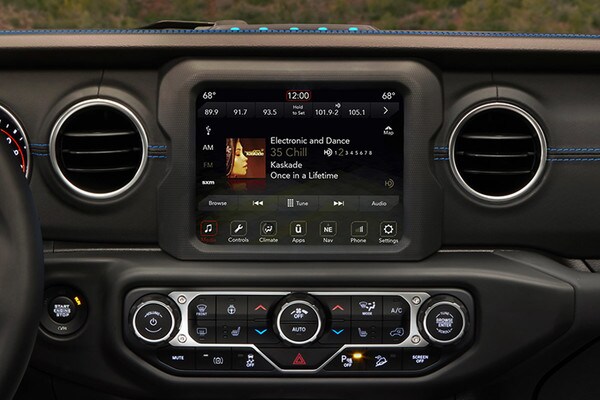 2021 Jeep Wrangler 4xe Exterior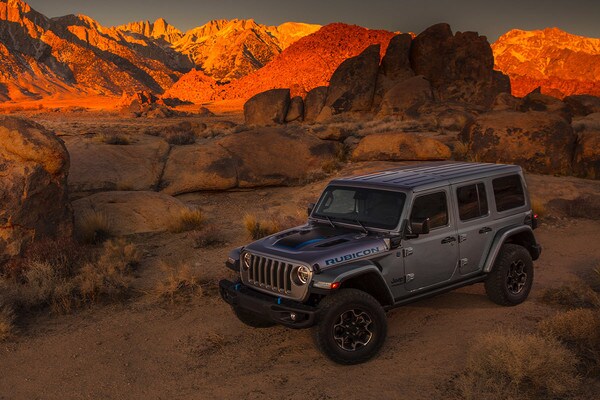 How to Charge My 4xe Wrangler
You can simply charge up overnight with an in-home charger, using the standard Level I charging cable, or the optional Level II Mopar® Branded TurboDX Electric Vehicle (EV) Charger. You can also charge at public charging stations and go around town on electric power independently. You can even partially charge the battery. The 4xe comes equipped with specially designed software that handles battery use throughout its life cycle to improve battery performance and lifespan. However, the combined electric and gas total driving range brings in entirely new opportunities for off-road exploration.
Government clean energy vehicle rebates of up to $8,000 are available when you buy or lease a new Jeep Wrangler 4xe. The incentives and eligibility differ based on where you live. Visit our Finance Centre for flexible payment options and start your credit application online today.
Contact Us
Ready to visit us at Metro Chrysler Dodge Jeep Ram? We have the 2021 Ram 1500 in stock and ready to view. Be sure to check out our online inventory, then contact us to schedule an appointment to test drive your preferred model. Our Finance Centre is here to help you go over your options for financing, and you can begin by filling out a financing application for preapproval.
Jeep Wrangler 4xe Inventory For Sale In Whitehorse, Yukon Territory
Let us help you find your new car!
Metro Chrysler Ltd.

5 Two Mile Hill Road
Whitehorse, YT Y1A0A4